WE ARE A PREMIER PARALEGAL AND PROCESS SERVICE THAT OFFERS SERVICES
TRI-COUNTY, NATIONAL AND INTERNATIONAL
U GOT SERVED, LLC was founded by Johanna E. O'neill Rivera with the goal of ensuring clients obtain superior processing service from experienced and trained legal professionals.
JOHANNA E. O'NEILL RIVERA
General Manager/Owner
Process Server License #1533
U Got Served, LLC.
2007 to Present
Litigation Paralegal
Ellis, Ged & Bodden, P.A.
2003-2011
Boca Raton, FL
Legal Administrator/Senior Litigation Paralegal
Solomon & Morrow, P.A.
1993-2001
Fort Lauderdale, FL
Workers Compensation Paralegal
Law Offices of David Singer
1991-1993
Hollywood FL
Education:
Nova Southeastern University, Davie FL
Pre-law Bachelor and Associates in Paralegal Studies
1989-1994
University of Puerto Rico
Associates on Communications
1987-1989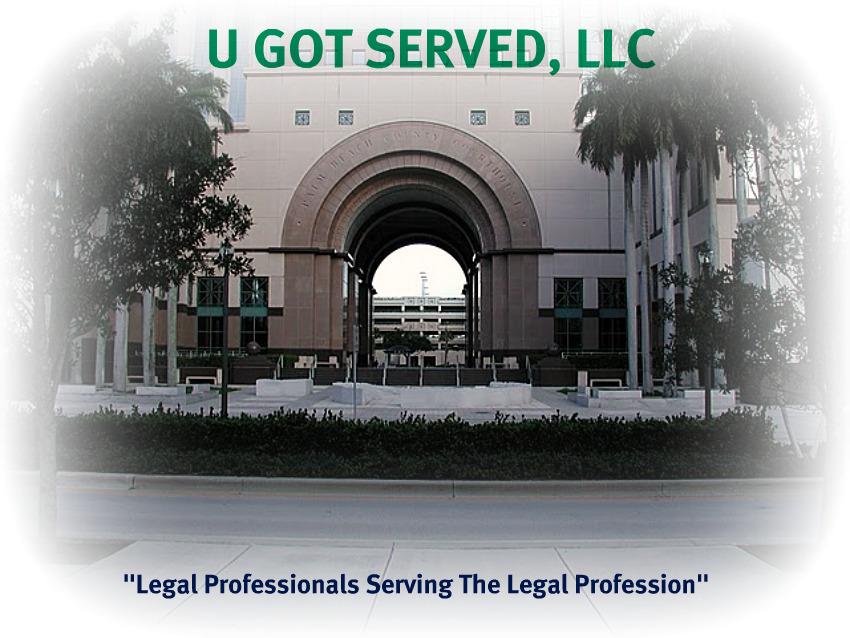 We are committed to exceed the expectations of our client's needs. Our clients will be designated an account manager to address their immediate concerns as well as their long-term needs and goals.
We provide for 24-hour access to cases through our web portal where our clients may also communicate immediately with their account manager.